---
---
Coming up on the Chalice of Salvation
May 28, 2017

"Catholic Communication Campaign"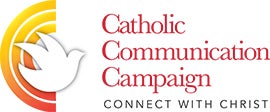 Bishop Robert Reed, Presider
Auxiliary Bishop, Archdiocese of Boston
Our Easter season is nearing its conclusion. We have spent these weeks trying to grasp the meaning of Christ's resurrection and our own Baptism. Like the disciples in today's first reading, we are about to devote ourselves with one accord to prayer. Let us pray during today's celebration that we will be strengthened to bear fruit for the reign of God in the world.
Scripture Readings for this Sunday
First Reading: Acts 1: 12-14
Psalm 27 "I believe that I shall see the good things of the Lord
in the land of the living.
Second Reading: 1 Peter 4: 13-16
Gospel Account 17: 1-11a
---
---
"The Chalice of Salvation" program now in its 59th year, is the region's only one-hour weekly televised Mass and is seen every Sunday morning at 10:00 a.m. on NBC affiliate WWLP TV-22. Join host, Brother Terrence Scanlon, C.P., each week from the Holy Spirit Chapel, at St. Michael's Cathedral Springfield. The Chalice of Salvation is produced by the Catholic Communications Corporation of the Diocese of Springfield.
(photo by Alberic Renaud)

You can learn more about offering a Chalice Mass and/or flowers by calling 413 452-0645 during normal business hours. If you would like to submit a name for the Birthday, Anniversary, Illness or Book of Remembrance please send at least two weeks in advance to: Chalice of Salvation, PO Box 1730
Springfield, MA 01102-1730
Attn: Chalice names

---

---

"Your Spiritual Connection"
Sunday Morning at 10:00 a.m.